Face Recognition Temperature & Mask Detection System
Face Recognition, Temperature & Mask Detection System
Features
•Non-contact automatic Body Temperature Detection
•Support Mask Detection
•Support Voice Alarm ( For Abnormal temperature, No Mask)
•Unique Facial Recognition Algorithm.
•Facial Recognition time <1 Second
•Face Database ≥30 000 faces
•8Inch IPS HD Display
•Prevent COVID-19 epidemic by detecting human temperatureand re
quire mask wearing.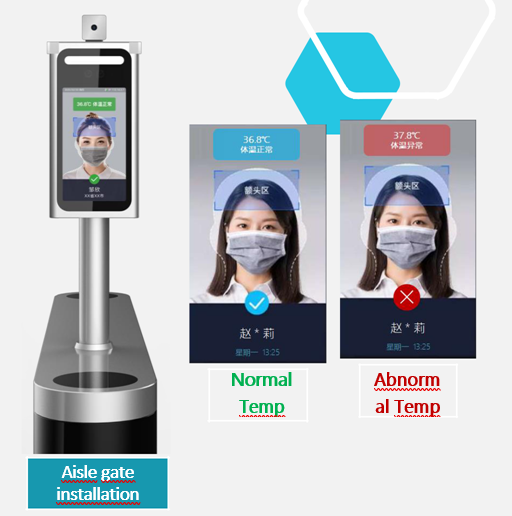 Advantage of this product
We use the high-precision temperature measurement module in this device
The temperature measurement accuracy is ±0.3°C.
We use 8Inch large HD screen. Generally these kind of devices use 7Inch or 6Inch screen
Binocular Live Detection can distinguish between real and dummy and reducing the risk of fraud.
Our product temperature measurement supports Celsius as well as Fahrenheit to meet your local needs.
We currently support English, Chinese, Korean, Italian and other voice broadcasting.
We can customize the local language according to your needs.
We have professional and experienced technical support personnel to provide services to avoid worries.